Dear friend of GLEN World,
Hope you are staying healthy and safe. Our very best wishes to you and your loved ones as we head into the holiday season.  It's been another difficult year for everyone as the Covid-19 pandemic drags on. Here at GLEN World, we are taking a moment to reflect on all that we have accomplished in terms of helping children take the first steps towards literacy and school readiness.  Here are some highlights: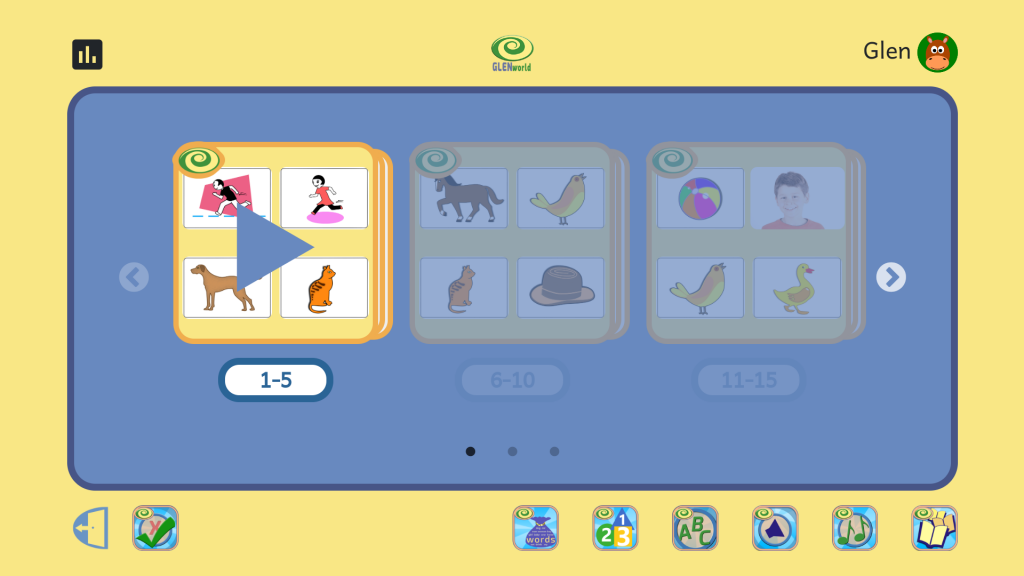 We released the GLEN Learn mobile app on both Android and iOS platforms. The mobile app enables offline learning, and is our contribution towards chipping away at the digital divide for children who are just starting on their learning journey. The GLEN Learn app is free, ad-free, and there are no in-app purchases.
We have released our learner analytics dashboard to help teachers and administrators get meaningful insights into their students' learning progress. The dashboard provides actionable recommendations to teachers to help each child stay engaged and get the most out of GLEN Learn.
Thanks to a Google Ads grant that we obtained last year, our content now truly has a global reach, with about 20,000 learners using our content in far-flung corners of the world: in Indonesia, India, Philippines, Vietnam, South Africa, Brazil, and many other countries. Most of these learners started with the web version of our content before we released the GLEN Learn mobile app, so we expect these numbers to grow as our mobile apps gain visibility and traction.
Here in Santa Barbara, California, we have been laser-focused on helping English Learners in our community get ready for school. The GLEN Learn app is now aligned with school readiness standards used to gauge children's readiness levels as they enter kindergarten in California. In September, we kicked off a pilot in a Transitional Kindergarten classroom in the Lompoc Unified School District (LUSD) in Santa Barbara County. The LUSD deployment builds on our prior pilot in 2020 with the Isla Vista Youth Projects (IVYP) in Goleta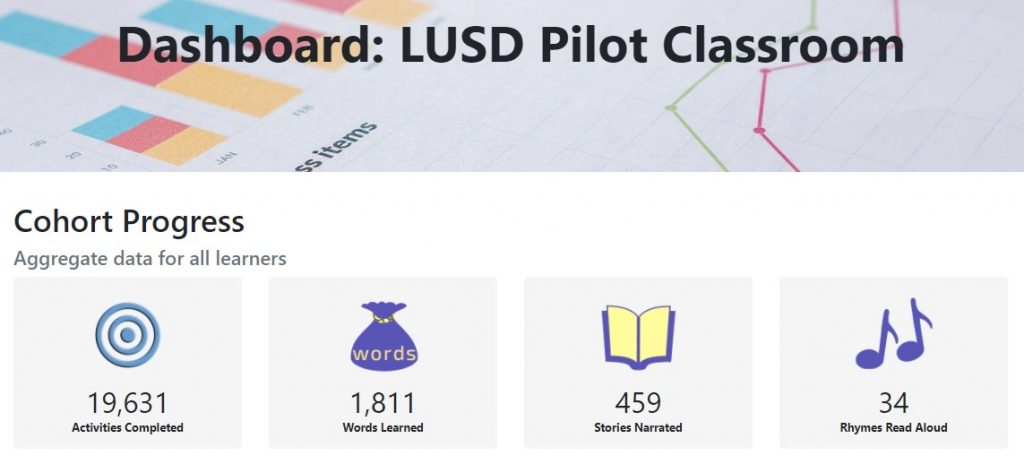 Exciting news from the LUSD pilot: the English Learners in the classroom are among the most engaged with GLEN Learn! Our learner analytics dashboard allows us to witness children learning from our content "as it happens," and we are thrilled to see their progress.
We welcomed Donna Barranco Fisher and Prof. Mike Furlong to our board. Both Donna and Mike have deep domain expertise and experience to help us refine and execute on our strategic plan. Donna has decades of experience as a non-profit leader in early childhood education, serving in both executive and board roles. Most recently, she was Executive Director of the Storyteller Children's Center in Santa Barbara. Mike's research career at UCSB has focused heavily on children's socio-emotional development.  He co-created KSEP (Kindergarten Student Entrance Profile), a school readiness assessment extensively employed in California schools.
What next for us?
It's been a productive year, but our work is only getting started. We are constantly working on improving and expanding the GLEN Learn app. The feedback that we continue to receive from our young learners and partners at LUSD is playing a vital role in our progress. We are planning to build partnerships with schools and community organizations to help get our content to the children who need it most.  And of course, we are working on evolving GLEN World into a mature organization that can be a strong partner in the coalitions we must build to help every child get to school ready to learn.
To our supporters, donors, and partners: our sincere gratitude to you for your steadfast support through the years. THANK YOU from all of us at GLEN World and the children we serve! 
We remain committed to rising to the unprecedented challenges posed by the Covid-19 pandemic. As you plan your gifts for your beloved people and causes this holiday season, would you consider making a gift to help young English Learners in our communities? Donate now. 
Have an amazing holiday season!
The GLEN World Team
GLEN World is a 501(c)3 nonprofit. If your employer has a donation match program, then that's a great way to double your gift's impact!
GLEN World and Amazon Smile: When you shop at smile.amazon.com/ch/46-1575387, AmazonSmile donates to GLEN World!