Dear friends of GLEN World,
Hope you and your loved ones are safe and healthy. What a year this has been! As the scope of the pandemic started becoming clear early this year, we decided to double down on our efforts to make our learning content globally accessible to children stuck at homes everywhere. As the holiday season gets underway and we look forward to the new year, we thought it is a good time to share with you the progress that our team has made through this year. Here are a few important steps that we took this year.
GLEN Books mobile app public release: GLEN Books features a collection of beautifully illustrated and warmly narrated children's storybooks in English and Spanish. GLEN Books is designed to nurture a love of books and offers a crucial stepping stone to language learning via engaging stories. GLEN Books can be freely downloaded from the Google Play Store and the Apple App Store. The app is being used by young learners in the US as well as several other countries in Asia and South America, with several thousand stories read so far!  Our earlier apps had only been shared with partners in our pilots, hence this has been a great learning experience in global deployment.
GLEN Learn IVYP pilot deployment: We conducted a pilot deployment of our GLEN Learn app in partnership with Isla Vista Youth Projects (IVYP) in Goleta, California, from November 2019 to March 2020. The feedback from the children, teachers, and staff at IVYP has been incredibly helpful. The IVYP pilot deployment has boosted our confidence about GLEN Learn's readiness and suitability for helping English Learners and has laid the groundwork for our future deployments with partner organizations in California and beyond.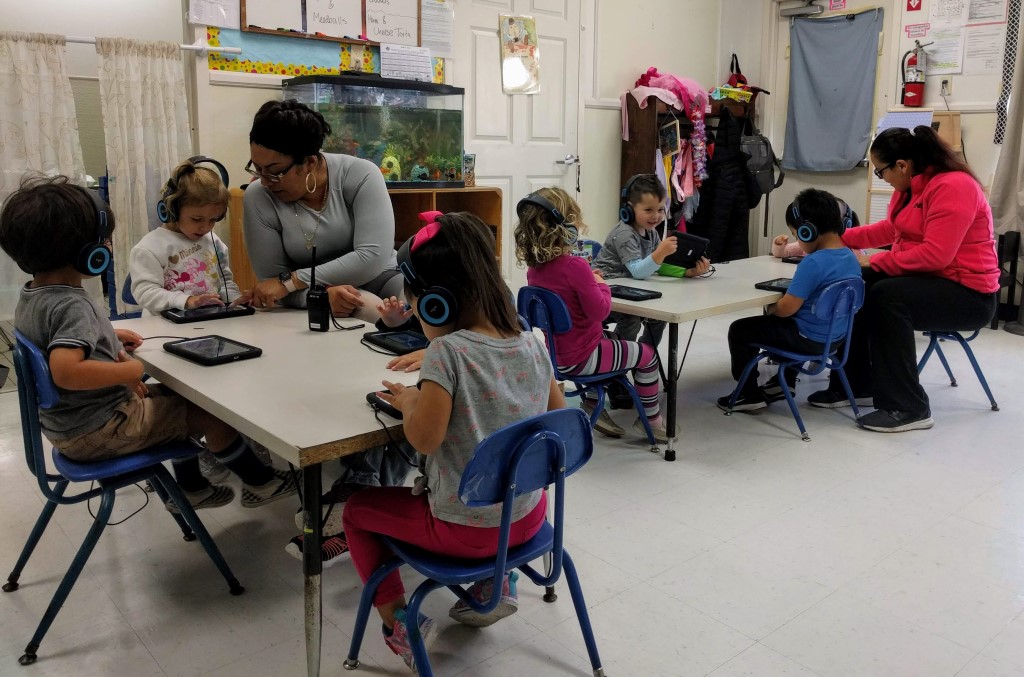 Learning content alignment with school-readiness standards: Based on the feedback from our local partners and preschool teachers, we decided to address the challenge of kindergarten readiness more directly, aligning the content in GLEN Learn with two research-backed school-readiness assessments, namely, Kindergarten Student Entrance Profile (KSEP) and Desired Results Developmental Profile (DRDP). KSEP and DRDP assessments are used by preschools in California to gauge children's readiness levels as they enter kindergarten. Our goal is to enable parents and preschool teachers to better utilize GLEN Learn to help their young English Learners.
Public outreach via Google Ad Grants: thanks to the support from the Google Ad Grants program for nonprofits, we have initiated an online outreach campaign via Google search Ads to spread the word about our free learning resources. The need for our learning resources is clear from the Google search traffic trends — we are seeing increased traffic volume and use of our learning resources on our website.
Partnership with Hack4Impact UIUC: We partnered with Hack4Impact (H4I) UIUC, a student-run nonprofit group (from the University of Illinois at Urbana-Champaign) doing some amazing work developing software tools for nonprofits. The Hack4Impact team has helped develop in-app skill assessments (modeling widely used school-readiness assessments) and teacher tools for creating personalized assignments and custom lessons, all delivered via our GLEN Learn app. We intend to roll out these features over the next year.
What's next for us? We are working hard to publicly release our revamped GLEN Learn mobile app on the app stores early next year. Our strategy is to make our learning content globally accessible while working closely with local partners to make an impact closer to home. This is an incredibly difficult time for both children and their caregivers, so it is particularly important for us to come together to help young English Learners in our community get a robust start in their educational journey.
Now comes the most important part: all of us at GLEN World would like to express our sincere gratitude to you — our supporters, donors, and partners — for all your help through the years. None of this would be possible without your continued support. THANK YOU! 
We are doing everything we can to rise to the unprecedented challenges posed by the Covid-19 pandemic. As you plan your gifts for your beloved people and causes this holiday season, would you consider making a gift to help young English Learners in our communities? Donate now. 
Our very best wishes to you and your loved ones!  
The GLEN World Team
GLEN World is a 501(c)3 nonprofit. If your employer has a donation match program, then that's a great way to double your gift's impact! 
GLEN World and Amazon Smile: When you shop at smile.amazon.com/ch/46-1575387, AmazonSmile donates to GLEN World!